Scott Herrick enters as our Environmental Graphic Design (EGD) Studio Director at Oakhurst Signs and Graphics, helping deepening our reliable custom signage design, manufacturing and installation firm.
July 16, 2021
St. Petersburg, Florida
 On May 17, 2021, Scott Herrick, SEGD, joined Oakhurst Signs and Graphics to continue to develop the Environmental Graphic Design (EGD) Studio capabilities of the organization.  Through the expansion of expertise in Environmental Graphic Design, Design-Build Methodology, and Design Delivery, Oakhurst Signs continues to integrate the concepts of form and function into the sign industry, deepening the turn-key services provided to the multi-family, hospitality, healthcare, and single-site general contractor segments.
The EGD Studio specializes in the development of Graphic Standards, Branded Environments, Signage Master Plans, Wayfinding Strategies, Tenant Criteria, and Technical Design. Scott has over two decades of experience in signage, environmental graphic design, project management, business development, branding consultation, wayfinding, and fabrication design. As an active member of The Society for Experiential Graphic Design (SEGD), he is tireless in the pursuit of developing meaningful connections to brands through signage and graphics.  His work can be seen in several airports, domestic and international, major health and corporate campuses, multi-site branded systems, entire cities, and countless multi-family and hospitality venues.
Scott is a creative, self-motivated, and experienced EGD Designer. He has unique conceptual, visual, and intuitive design capabilities with strong problem-solving and communication skills. He brings this wealth of knowledge to the Oakhurst team and strengthens their presence in the industry as signage experts. With previous positions at Signia Design in Minneapolis, Gensler, PDR in Houston, and Creative Sign Designs in Tampa, Scott inspires and engages those around him to create impressive and dynamic works that communicate a brand personality and essence.
"Hiring Scott Herrick expands the capabilities of Oakhurst's services," said Michael Staszak, General Manager of Florida Operations.  "Scott is familiar with the process of creating quality signage that not only will have an impact in their environment but will stand the test of time. We are eager to develop impactful projects with his addition to the team."
"We strive to be the most reliable provider of custom signage and non-structural building fixtures in the United States," said Tucker Twitmyer, President. "Our culture of a trustworthy, learning, engaged, caring, thriving organization depends on great people, process, and technology. With Scott Herrick's hiring, we have significantly increased the throughput of our design team and added a new, innovative eye for creating branded interactive environments. His addition to our family will help Oakhurst to further blossom as an industry leader in custom signage and graphics and strengthen our design delivery and design-build expertise."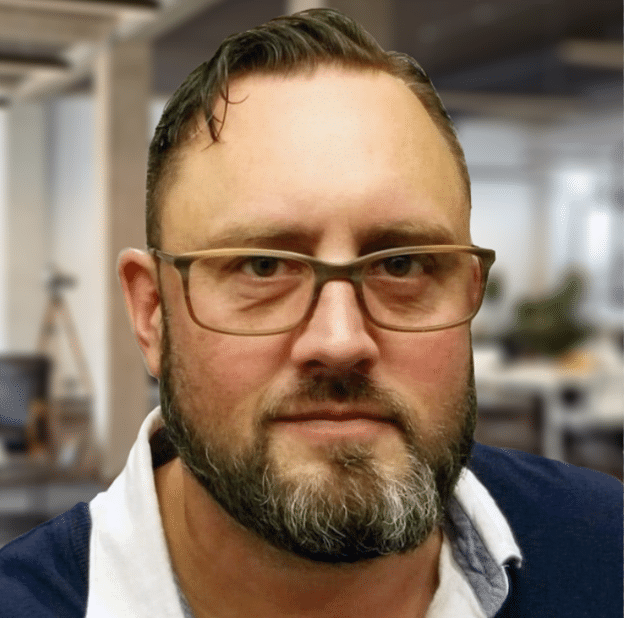 About

 

Oakhurst Signs

 

and Graphics

, a member of the IAP Family of Sign Companies
Oakhurst Signs, a member of the IAP family of sign companies, is one of the nation's most reliable providers of signs and non-structural fixtures for commercial buildings and residential communities. Headquartered near Tampa, FL, Oakhurst makes custom signs ranging from the ADA-compliant placards to large, illuminated letters that identify major commercial developments. The Company serves property management companies, real estate developers, building owners and investors, general contractors, and other sign companies. Proudly, Made in America.