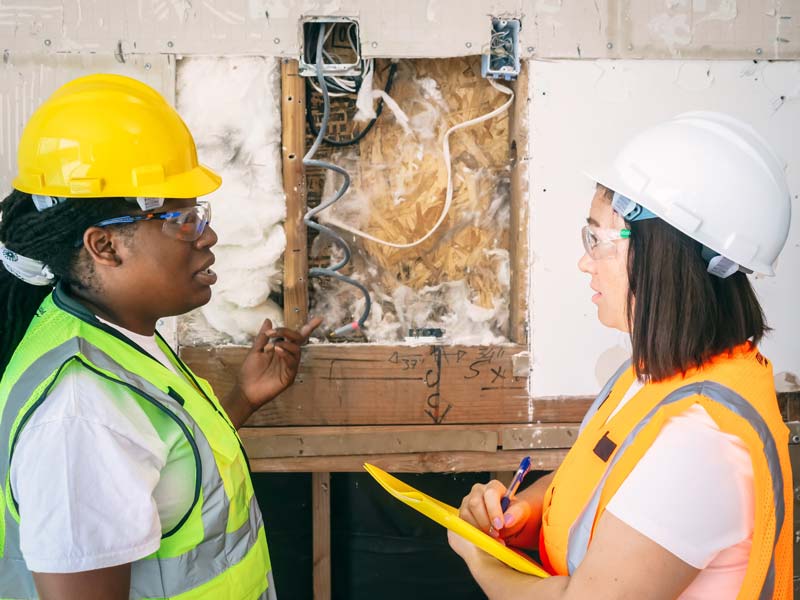 Oakhurst commits to pioneering a sustainable future alongside our partners. Working with us means you choose a signage expert that shares your corporate commitment to sustainability. We remain conscious of how our materials sourcing, energy use, manufacturing, and delivery effect the surrounding environment and those who inhabit it. Our solutions for your project are not only fit for your budget, but also sustainable for long-term use.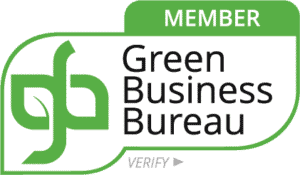 Long-term reduction in expenses
Mitigating environmental impact
Reducing adverse health effects
LEED certifications for an energy-efficient and cost-effective building
We know that signage contributes to a small portion of a project's LEED score. These certifications usually revolve around the sourcing of raw materials on a building, or the methods of installment. Our departments implement checks and processes surrounded by quality assurance. In addition, we are influenced by modern sustainable practices. As national signage experts, we review the creation of our product and the involved business practices to best adhere to the green requirements of your large-scale project.
)How we do it on a Product Level – Sustainable Materials, Recyclability, Energy and Lighting Efficiency, Longevity, Flexibility, Adaptability
Use of strong and durable HDU foam which can last up to four times longer than alternative materials

Use of paints with low volatile organic compounds (VOC, hard coat for foam has been improved to a more environmentally friendly formula

ADA Compliant products

made with PrintPoylmer, saving materials and energy usage (compared to PhotoPolymer which produces excess chemicals)

Products made of recycled materials with high quality to last over time

Rigorous recycling programs for unused materials such as acrylic and aluminum

LED lights that illuminate your property for a fraction of previous energy usage, including the use of timers
How we do it on a Practice Level – Environmentally Friendly Manufacturing Process, Air Quality, Waste Management and Disposability, Modularity and Waste Reduction
Efficient project management process minimizes overall manufacturing times

Purchase most used items in bulk, use exact amounts to reduce scraps

Standard base builds

Recycling of all materials, from aluminum to acrylic

Zero waste water facilities

Invest in manufacturing technology for more efficient fabrication, specifically PrintPolymer and our laser cutters

All products made in-shop to lower cost of energy and travel emissions

Efficient shipping to minimize the carbon impact from transportation

Paperless business operations between project managers, in-shop orders, and customers
Our efforts when it comes to maintaining sustainable signage manufacturing practices have only begun. Oakhurst strives to improve our creation of eco-friendly signage on all levels, from materials sourcing to installation. We recently have become affiliated with the Green Business Bureau to keep track of our initiatives. Our continuous improvement on a product and practice level is led by our employees who know that uniting means a greener future.
Let's make your signage last for years to come.
Speak with one of our project managers today if you are seeking a signage partner that can enhance your environmentally friendly project and help achieve a LEED v.4 certification.